How many of you know that a battery is the most essential component of any automobile and infrequent use of any vehicle can cause multiple issues?
Yet the question remains the same; for how long until the battery of a car dies?
A battery is necessary for an automobile's engine to start easily. It is vital in maintaining the electrical charge's passage. Even though the engine is regarded as the heart of the car, a car without an accelerometer is lifeless.
This is why a car owner cannot disregard the role that it plays in providing the essential stabilizing, filtering, and power for ignitions. Therefore, it is important to do the battery tune-up at the suggested times and not leave it unused for a longer period. Otherwise, ignoring it could result in costly problems down the road.
However, as we all are quite aware that a car battery cannot be left over, let's briefly look at the answer; how long can a car battery sit unused?
How Long Can A Car Battery Sit Unused?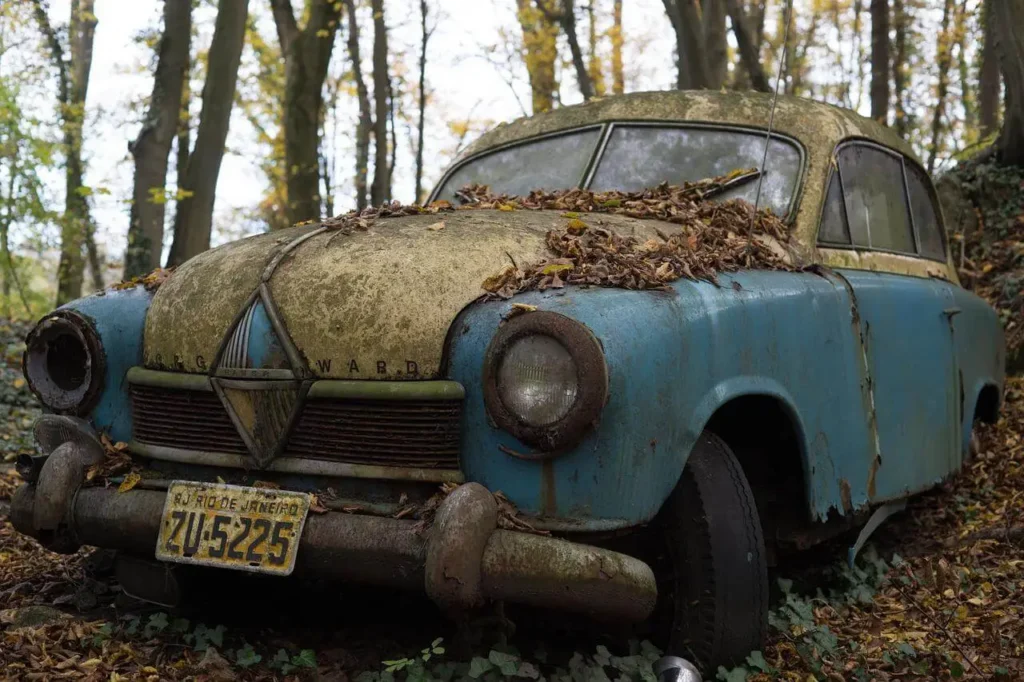 Countless people frequently ask this question, especially since we're not using vehicles as much for transportation. Your automobile battery's condition might have a big impact. If your car battery is relatively fresh and has been well-maintained, it should last for around two weeks before it runs out of power.
Meanwhile, if your car has been idle for more than two weeks, you probably need expert support. Remember that if the vehicle battery has expired, the brakes may have corroded as well if they have been moist for a long time without being used.
How Long Can you Store a Car Battery?
Again, there are a lot of factors that might affect this. However, you may anticipate a car battery to last around three to five years. This is the average, depending on how much you drive your car, how frequently you get it serviced and inspected, how well your electrical system functions, and the circumstances you subject the car to, you might get more or less mileage out of your battery.
Prevention Measures to Store a Car Battery
The real kicker is that- as long as your battery is properly taken care of, it's most likely to live longer than your expectations.
You can securely store a car battery for many years by keeping these points in check.
The battery should be kept upright.
Note: The battery should always be retained in the same spot in the engine bay where it stands when it is not in use. The battery can short circuit if it is accidentally turned over and the electrolyte is allowed to flow. In this situation, it won't hold the charge well and won't be acceptable for continued use.
Preserve it somewhere dry and well-ventilated.
Maintain the temperature in the room at or near 60 degrees Fahrenheit. Avoid locations where there might be extreme temperatures, which would hasten the battery's normal drain.
Clean the batteries regularly.
The battery can be connected to a smart trickle charger or charged after two weeks with a regular charger. To avoid degradation and potential harm, a car battery should be kept fully charged.
4 Basic Factors that Determine a Car Battery Lifespan
Divide all the aforementioned statistics in half if you're curious how long a car battery may be left unused before it becomes flat, however, even that doesn't provide the whole picture.
What you need to know is that the four basic factors determine a battery's lifespan. Let us explain to you how;
1.   Battery Condition
Bear in mind that a car battery requires 12.2V (or 50%) at least to start. This is due to the fact that any voltage below 12.4 volts (75 percent) is hazardous to the battery and will hasten its degeneration. Therefore, it should go without saying that your battery's usable life will be shorter the older and more deteriorated it is.
2.   State of Charge
One of the obvious factors is the battery's state of charge. Always recharge your battery if it is less than 70 or 65%. Without being charged by the alternator or generator, automotive batteries typically lose between 0.5 and 2 percent of their charge each day under normal circumstances.
3.   Sulfation by Discharged Batteries
Letting lead-acid batteries remain drained (below 12.4V or percent 75) for an extended time is one of the main reasons why they fail. Batteries that have been discharged will sulfate and could freeze, both of which could cause a battery to be irreversibly destroyed.
In order to minimize harm to your automobile battery when storing it for a lengthy period, ensure the voltage never falls below 12.4 volts. For such, we advise utilizing a battery maintainer.
4.   Outside temperature
Your car's voltage and capacity will be lower in cold conditions than they would be in warm ones since a colder battery has a lower voltage and capacity.
Other Reasons that Contribute to a Battery Failure
More than keeping it unused, there are a few other factors that can cause your car battery to fail. See the most prominent examples below;
Lifespan
Car batteries are subject to wear and tear, just like any other battery. Their typical life span is between three and five years. Additionally, unused batteries are affected by time, the battery will perform less effectively the longer it is left unused. As we said earlier a car battery is good for two weeks only if it's not functional.
Degradation
Corrosion at the connectors is another frequent cause of auto battery failure. Your car's dynamo may not properly recharge your battery if they are clogged, which will cause the battery to die. Mild corrosion is easy to clean with a dry cloth. Try brushing it off with a stiff wire brush if that doesn't work.
Environment
Cold weather may also be a factor in your car battery failing because automobile batteries do not respond well to it. Even if you park your automobile in a garage or other enclosed space, the battery can still die. It's always a good idea to keep a spare battery close by under these circumstances in case something goes wrong.
Battery Maintainer- The Ultimate Solution!
The pro tip to save your car battery from going flat is to utilize a battery maintainer. Though it might be quite heavy on your pocket, it is worth the investment for sure!
Your automobile battery can survive up to 5 years if you use a battery maintainer, sometimes referred to as a maintenance charger or trickle charger. Simply said, a battery maintainer is an effective charger that periodically charges your battery to prevent harm. There are two categories of battery maintainers;
Multistep Chargers:  These chargers are completely automatic, keep track of the capacity and charge it as necessary. Various voltages and amperages can be used to charge multistage maintainers.
Conventional Float Chargers: Even after a battery is fully charged, typical float chargers deliver continuous voltage and tapered amperage to the battery. 13.0 to 13.8 volts is the average floating charging voltage range.
What Are the Signs That a Battery Seems To be Good?
The condition of a battery can be determined in a few different ways. One method is to check the battery's expiration date. The expiration date is typically stated on batteries, and if the period ends, the battery is probably no longer good.
Testing a battery using a multimeter is another approach to determine if it is still functional. You need to have a digital multimeter which can detect DC voltage in order to accomplish this. Connect the red lead of the meter to the battery's positive terminal and the black wire to the negative end after setting it to the twenty volt DC setting. The cell is still functional if the multimeter shows a value of 1.5 volts or above.
Wrap Up
Although it's difficult to pinpoint exactly how long a car battery may be left unused, a very approximate estimate would be between 21 to 35 days, with two months being the maximum time under ideal circumstances before it goes out of form.
So now that we have provided the solution to this age-old query, as well as information on how to keep it from dying and warning signals that it might be time to replace your batteries entirely, you may start preparing to take your car to the mechanic before the situation gets worse.